Boxing World, we are inching closer and closer to Gennady 'GGG' Golovkin's toughest test of his professional boxing career and his first HBO Pay-Per-View event on October 17, 2015 when he clashes with David Lemieux in front of a packed Madison Square Garden crowd.  This middleweight unification title fight surely has the recipe for a "Drama Show" as Golovkin and Lemieux are going to throw bombs at each other until there is nothing left.
FanDuel! One-Week Fantasy Football Leagues for Real Money! Join Now. Leagues start at $1!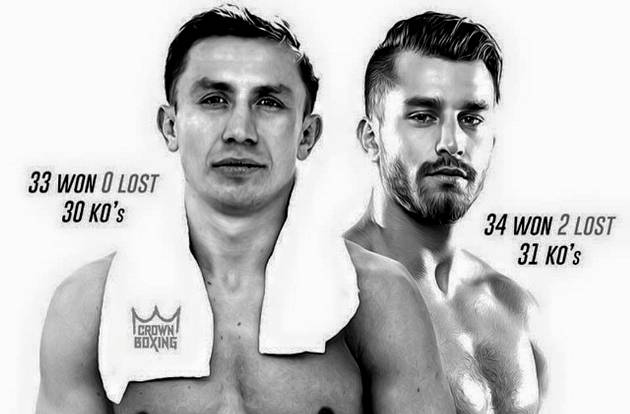 This is a tricky fight because though Golovkin is favored to win this fight, we have never really seen Golovkin seriously hurt in a fight and Lemieux has the power and skills to put some hurt Golovkin in this fight.  So how will Golovkin respond if he gets hit with a huge shot in this fight?
That is the question that will be answered on October 17 because I predict that there will be a time in this fight when Lemieux lands something big on Golovkin.  These 2 fighters love to bang so I expect an all-action, give and take fight that will end in a knockout or stoppage.
Now, Golovkin is the more polished of the 2 as I expect Golovkin to move forward and use his jab to set up bombs on Lemieux. I expect for Lemieux to respond with some good hooks of his own which should make for a special treat for the Madison Square Garden crowd.  Golovkin will stalk, and Lemieux will stalk.  This fight will boil down to Golovkin's experience and Lemieux's relentlessness.
Can Lemieux score the upset on October 17?  I will have to say that he has a huge chance because even though Lemieux leaves himself open for big shots in fights, Golovkin does have a habit of getting hit with shots as well when he is on the attack so Lemieux will have opportunities in this fight to score an upset.
Will it be Golovkin or will it be Lemieux?  Well, this fight has "2015 Fight of the Year" written all over it, but in the end, I think that Golovkin will bring more "Drama" then Lemieux, add another world title to his collection, keep his knockout streak intact, and further his status as one of the very best fighters in the sport.
Prediction: Gennady "GGG" Golovkin by Knockout
Like Doritos? Get a Doritos Sample here!
For more boxing news and articles continue to visit www.potshotboxing.com. If you like this post and other's from Potshot Boxing, feel free to subscribe to this boxing website by entering your email address into the floating email form provided on this post! Potshot Boxing – "Boxing news and article bites for all walks of life."