The ESPRIT Arena in Düsseldorf, Nordrhein-Westfalen, Germany could witness the changing of the guard in the heavyweight division as Tyson Fury, (24-0-0, 18 KOs) will finally get his chance today to dethrone the Wladimir Klitschko train.  Both guys are in great shape and ready to bang so can Fury seized this opportunity and shock the boxing world with a win over Wladimir Klitschko, (64-3-0, 53 KOs).
Like Doritos? Get a Doritos Sample here!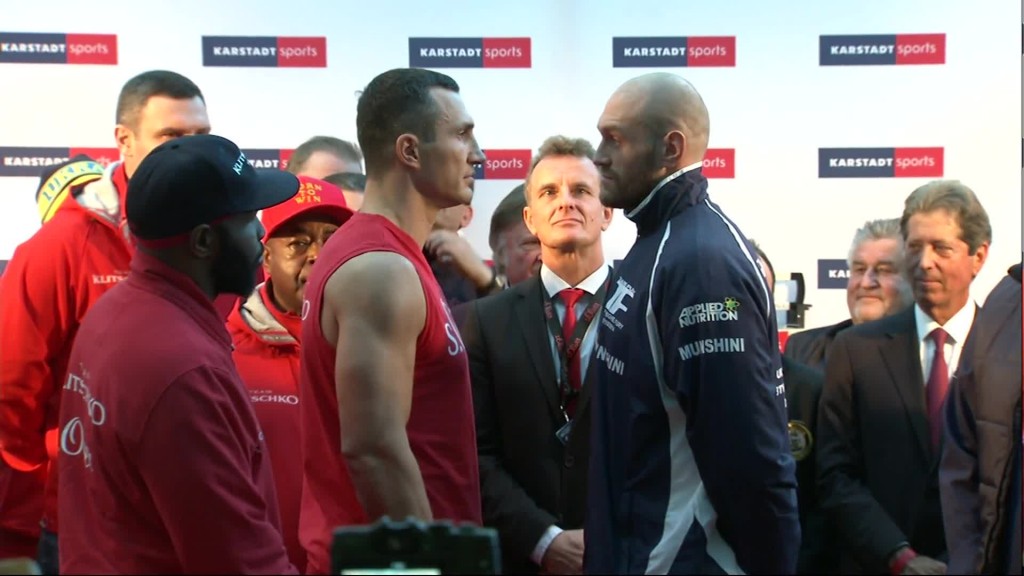 For the 1st time in a long while, Klitschko has an opponent in front of him that is bigger, taller, and dare I say stronger as Fury has knockout out his last 4 opponents en route to the WBA (Super), WBO, IBF, IBO, and RING heavyweight title fight with Klitschko.
So can Fury shock the world?  Well Boxing World, we will find out today on HBO at 4:45 PM EST.  Here are the weigh in results for the upcoming WBA (Super), WBO, IBF, IBO, and RING heavyweight title showdown between Wladimir Klitschko and Tyson Fury.
Champion: 'Dr. Steelhammer' Wladimir Klitschko – 246 lbs.
Challenger: Tyson Fury – 247 lbs.
FanDuel! One-Week Fantasy Football Leagues for Real Money! Join Now. Leagues start at $1!
For more boxing news and articles continue to visit www.potshotboxing.com. If you like this post and other's from Potshot Boxing, feel free to subscribe to this boxing website by entering your email address into the floating email form provided on this post! Potshot Boxing – "Boxing news and article bites for all walks of life."