Roy Jones, Jr. will be climbing back into the ring on August 13, 2016 in front of his hometown crowd in Pensacola, Florida.
The Great Roy Jones, Jr. will once again step into the ring in what I hope is his very last fight. His opponent is Rodney 'Rocking' Moore. Moore is a fighter whose professional boxing record look more like a professional losing basketball record.
Jones was the undisputed #1 Pound 4 Pound King of the 1990's, but ever since he got clipped by Antonio 'Magic Man' Tarver in their rematch back in May of 2004, he has never been the same.
Check out this HOT NEW "Warning: Boxing Decisions" T-Shirt! Own a t-shirt and mug today!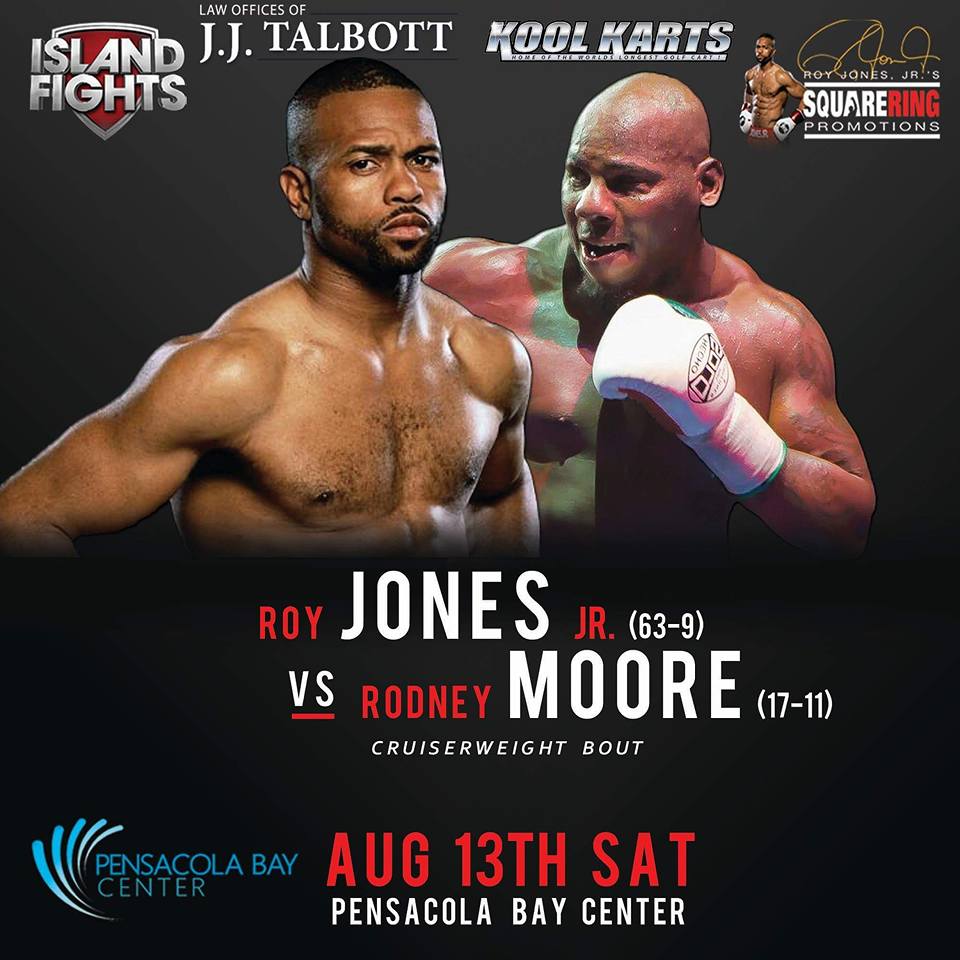 Why is Roy Jones, Jr. still fighting? He is one of the best boxing analyst in the sport so why is he fighting? Boxing World, there has to be an underlining reason that we do not know about. The Great Roy Jones, Jr. needs to hang up the gloves.
I hope that a fight in front of his hometown crowd at the Pensacola Bay Center will prove to be a sign of Jones walking off into the sunset of his professional boxing career. His future is so bright in the other aspects of Boxing. I really hope that Jones put down the gloves and continue to pick up the microphone and analyze fights.
So what do you think Boxing World? Will this be Roy Jones, Jr. last fight? Check out Potshot Boxing's (PSB) latest boxing poll and vote.

Loading ...
Check out this cool "Best Fight I Ever Saw" T-Shirt! Own yours today!
For more boxing news and articles continue to visit www.potshotboxing.com. If you like this post and other's from Potshot Boxing, feel free to subscribe to this boxing website by entering your email address into the floating email form provided on this post! Potshot Boxing – "Boxing news and article bites for all walks of life."