Boxing News: A special look at the New WBC Heayweight Champion of the World!!
The New WBC Heavyweight Champion Bermane "B.Ware" Stiverne won the WBC Heavyweight Championship in impressive fashion when he knocked out Chris "Nightmare" Arreola.  With the win, it leaves Stiverne in a great dilemma as he now needs to choose his next opponent for his first title defense.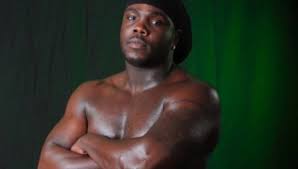 Photo Credit: standnfight.com
There are truly only 2 directions in which Stiverne can go in as far as defending his WBC Heavyweight Title; and that is he can either fight the mandatory challenger for the WBC title which is Deontay "The Bronze Bomber" Wilder or he can put off the mandatory; (and that is only if Wilder is willing to step aside) for an immediate heavyweight unification  showdown with longtime heavyweight champion Wladimir Klitschko in a winner take all bout.
What a great predicament the New Champ finds himself in by winning the vacant WBC Heavyweight Title!!  So who should Stiverne fight next?
Well according to the WBC Stiverne must fight the mandatory challenger Deontay "The Bronze Bomber" Wilder next, but doesn't a heavyweight unification bout with Wladimir "Dr. Steelhammer" Klitschko sound good as well? Check out Potshot Boxing's latest poll and cast your vote at the bottom of this post and on the right side panel of the Potshot Boxing Website.  Also, feel free to leave a comment at the bottom of this post stating your case for who the New WBC Heavyweight Champ should face off against next!!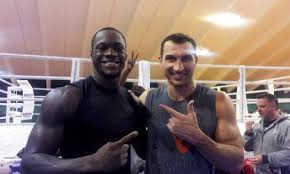 Photo Credit: whattalking.com

Loading ...
For more boxing news and articles continue to visit www.potshotboxing.com.  If you like this post and other's from Potshot Boxing, feel free to "Spread the word" to your favorite social media channels with your friends and family!!