So who will win the Floyd Mayweather, Jr. vs. Manny Pacquiao mega-fight?  Well, a lot of people say that Mayweather is going to win the fight because of this, and a lot of people say that Pacquiao is going to win because of that.
When it really comes down to it, however, the judges will play a major role in this fight if the May/Pac fight goes the distance.  Let's meet the Judges who will be scoring the Mayweather vs. Pacquiao fight, and the credentials that these great judges possess.
Check out this new Mayweather vs. Pacquiao Poster!  Own one today.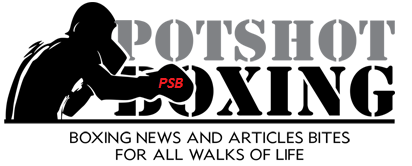 Judge #1 – Dave Moretti
Moretti is based out of Las Vegas, Nevada, and is the most experienced of the judges that will be scoring the May/Pac action on May 2.  He is well known for scoring fights for big name fighters such as Floyd Mayweather, Jr., Manny Pacquiao, Canelo Alvarez, Oscar De La Hoya, Bernard Hopkins, Miguel Cotto, and the great Erik Morales.
The only fight I feel that Moretti got wrong was the Canelo Alvarez vs. Erislandy Lara fight, but even that fight was a toss-up fight to score.  Moretti scored that fight 115-113 for Alvarez so you cannot be mad at that score.
Overall, Dave Moretti is as solid as you can get to score any world title fight or mega-fight for that matter so if there is any controversy on May 2, the boxing world can rest easy knowing that this referee will definitely have the right fighter winning on the night of May 2.
Judge #2 – Burt Clements
Burt Clements is based out of Reno, Nevada.  He also scored some Floyd Mayweather, Jr. fights, preferably the 1st fight against Marcos Maidana where he scored the fight 117-111 for Floyd Mayweather, Jr. Dave Moretti also was one of the judges of the 1st fight between Mayweather and Maidana, and he scored the bout 116-112 for Mayweather. Other big name fighters that Clements scored fights for are Manny Pacquiao Carl Froch, Amir Khan, Danny Garcia, Leo Santa Cruz, Adrien Broner, Timothy Bradley, and the great Juan Manuel Marquez.
Clements was recently one of the judges who scored the WBC featherweight title fight between Jhonny Gonzalez and Gary Russell, Jr.  That fight ended up being a 4th round TKO victory for Russell and Clements correctly had that fight scored 40-36 for Russell at the time of the stoppage.
Clements is yet another good choice to score the May/Pac fight on May 2.  He very seldom has scored a fight incorrectly so once again the boxing world should rest easy knowing that the fight is in good hands with Burt Clements being one of the judges scoring the May/Pac extravaganza.
Judge #3 – Glenn Feldman
Glenn Feldman is based out of Avon, Connecticut.  Now Feldman is the one judge that has been caught up in a couple of controversies over his career so if the fight between Mayweather and Pacquiao is close on May 2, the wrong fighter may possibly get the nod by Feldman.
Feldman is well known for scoring bouts for Timothy Bradley, Juan Manuel Marquez, Paulie Malignaggi, Sergio Martinez, Andre Ward, Andre Berto, Lamont Peterson, Adrien Broner, and Gennady Golovkin.
Feldman recently was one of the judges who scored the Peter Quillin vs. Andy Lee fight a draw. Feldman scored the 3rd round and 10-9 round for Quillin when in fact the 3rd round should have been scored a 10-8 round for Quillin. Now, it did look as though Quillin really did not knock down Lee, but the referee ruled it a knock down so I felt that Feldman should have followed suit with the other 2 judges and scored the 3rd round a 10-8 round for Quillin. If Feldman would have scored the 3rd round correctly, Quillin would have got the 1 point decision in that fight over Lee.
Another fight that Feldman was in the middle of some controversy on his scorecard was a fight back in 2012 when Paulie Malignaggi faced off against Pablo Cesar Cano.  This fight went to the scorecards and 2 judges had the fight scored correctly for Malignaggi, 114-113, while Feldman had the fight scored 118-109 for Cano.
For the most part, I feel that Glenn Feldman will get the right fighter correct, but he does have some red flags in his career which makes him the wildcard judge in the May/Pac event.  Also, he is the only judge on May 2 that has never judged a Mayweather or Pacquiao fight so if there is high drama, I expect it to be Feldman on the end of it.
So there you have it!  Dave Moretti, Burt Clements, and Glenn Feldman will be the 3 judges that will be scoring the Mayweather vs. Pacquiao extravaganza.  I trust that the boxing world should be at ease with the 3 judges that have been chosen for this momentous event.
I know I was a little hard on Feldman, but I hope that he has the correct guy winning the fight on May 2, or rather, if the fight is close, the boxing world can live with Feldman's decision.
Check out Potshot Boxing's (PSB) Store for some cool t-shirts, hats, mugs, and other great merchandise!
For more boxing news and articles continue to visit www.potshotboxing.com. If you like this post and other's from Potshot Boxing, feel free to subscribe to this boxing website by entering your email address into the floating email form provided on this post! Potshot Boxing – "Boxing news and article bites for all walks of life."