The year 2016 has an abundance of fighters just waiting to take over as the best fighter in the sport.  The question is however, which fighter will take the bull by the horns and convince the boxing world that they are the best.
Check out PSB's new book, "Best Fights Of 2015 (According to Potshot Boxing – PSB)!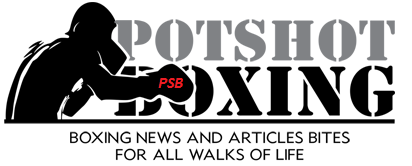 Fighters like Terence 'Bud' Crawford, Keith 'One Time' Thurman, Errol 'The Truth' Spence, Jr., and Roman 'Chocolatito' Gonzalez all had coming out parties in 2015, but can they keep their climb in the sport going in 2016?
There were other fighters like Saul 'Canelo' Alvarez, Sergey 'Krusher' Kovalev, and Gennady 'GGG' Golovkin who continue to increase their status as some of the best fighters in the sport.  Now that Floyd 'Money' Mayweather, Jr. has hung up the boxing gloves, there is not a clear cut number 1 fighter in the sport.
Though he has only fought twice in the past 2 years, Potshot Boxing (PSB) still gives Andre 'S.O.G.' Ward the nod as the best fighter in the sport, but will Ward prove to the boxing world in 2016 that he is the best?
So which fighter will have the best year in 2016? Check out Potshot Boxing's (PSB) latest boxing poll and vote.  Also, feel free to leave a comment at the bottom of this post.

Loading ...
FanDuel! One-Week Fantasy Football Leagues for Real Money! Join Now. Leagues start at $1!
For more boxing news and articles continue to visit www.potshotboxing.com. If you like this post and other's from Potshot Boxing, feel free to subscribe to this boxing website by entering your email address into the floating email form provided on this post! Potshot Boxing – "Boxing news and article bites for all walks of life."