Will this be the last time we see Vitali Klitschko fight?
According to ESPN's Dan Rafael, Vitali Klitschko suffered a hand injury that will keep him out of the ring at least for the remainder of 2013.
So will Vitali Klitschko fight again?
Only time will tell, but at 42 years of age, Klitschko is not getting any younger, and I am not sure if it is even worth Vitali's time to come back and fight given the weak opposition in the heavyweight division that is out there waiting to get their crack at heavyweight glory.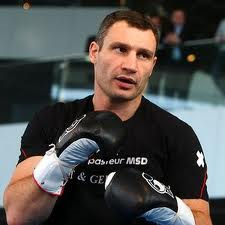 Credit: thesweetscience.com
Vitali Klitschko's next fight would have been against the only real opposition out there for him to fight in mandatory heavyweight contender Canadian-Haitian Bermane "B.Ware" Stiverne.
If Vitali works his way back from this hand injury and decides to fight in 2014 or whenever his decides to fight, Bermane Stiverne is the guy that I would love to see him fight because Bermane is a patient and tactical type of fighter that I feel has a huge chance of becoming the next heavyweight king.
Conclusion                            
As for now though, the boxing world will have to just sit back and continue to watch more mediocre at best heavyweight fights in hopes that Vitali do come back from his hand injury and give the boxing world a must see heavyweight fight for the first time since 2011 when little brother Wladimir Klitschko fought David Haye, even though that fight turned out to be a dud.
For more boxing news and articles continue to visit www.potshotboxing.com. If you like this post and other's from Potshot Boxing, feel free to spread the word to your favorite social media channels with your friends and family!! Potshot Boxing – "Boxing news and article bites for all walks of life."