The Timothy Bradley vs. Brandon Rios fight has the potential to be either a great blood and guts fight or a one-sided boxing exhibition.  Timothy Bradley has all of the great skills necessary to box circles around Brandon Rios, but when Bradley gets hit, he throws all of his sound boxing out of the window.
FanDuel! One-Week Fantasy Football Leagues for Real Money! Join Now. Leagues start at $1!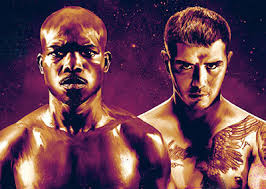 If Timothy Bradley uses his jab and boxes Rios like he did against the great Juan Manuel Marquez, then he has a huge chance to shut out Rios.  The problem with that is I am not sure if this fight is going to be a boxing chess match.  Rios is going to come forward the whole night as he always do trying to impose his will so can Bradley deal with the immense pressure that Rios will bring to the party on November 7.
Again, I expect for Bradley to come out and box Rios at the start of this fight, but the first time Bradley gets hit with something wild, I expect him to try and get back at Rios which should make for a great fight.
So who wins?
Well if Bradley boxes Rios, it should be an easy fight for Bradley, but Bradley just does not like easy.  I predict that this fight is going to be a barn-burner and in the end, Bradley will win, but we all know Boxing World that he could have made it much easier for himself.
Prediction: Timothy 'Desert Storm' Bradley by Unanimous Decision  
Like Doritos? Get a Doritos Sample here!
For more boxing news and articles continue to visit www.potshotboxing.com. If you like this post and other's from Potshot Boxing, feel free to subscribe to this boxing website by entering your email address into the floating email form provided on this post! Potshot Boxing – "Boxing news and article bites for all walks of life."