On December 10, 2016, Terence Crawford will take one step closer to becoming one of best, if not the best fighter in the sport of boxing.  Crawford will be looking to put on another great performance in front of his hometown crowd in Omaha, Nebraska.
Check out these great t-shirts provided by Potshot Boxing's (PSB) Championship Tees By PSB!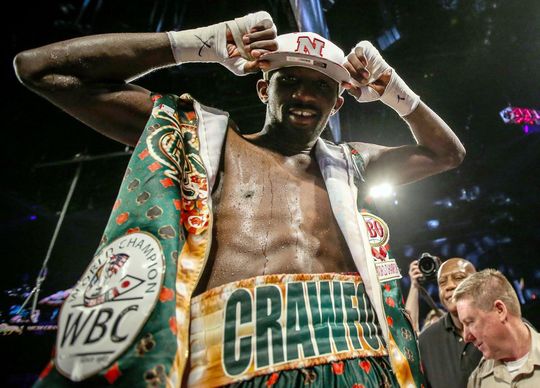 The fighters from 140 to 147 pounds are staying as far away from Crawford as possible, so he has to settle for John Molina, Jr.  Molina is coming off an impressive victory over Ruslan Provodnikov back in June of this year.
In his fight with Provodnikov, Molina surprised the boxing world with a good defensive performance to get the unanimous decision over Provodnikov.  Now Molina is set to take one of Boxing's hottest fighters Terence 'Bud' Crawford.
Molina has been in a lot of wars so I am already predicting a phenomenal showcase by Crawford.  Crawford's WBC and WBO junior welterweight titles will be on the line.
Molina, however, should not create a huge road block for Crawford.  After Crawford gets past Molina on December 10, I hope the top fighters from 140 to 147 pounds grow some bravery and step into the ring with that dude known as Terence 'Bud' Crawford.
FanDuel! One-Week Fantasy Football Leagues for Real Money! Join Now. Leagues start at $1!
For more boxing news and articles continue to visit www.potshotboxing.com. If you like this post and other's from Potshot Boxing, feel free to subscribe to this boxing website by entering your email address into the floating email form provided on this post! Potshot Boxing – "Boxing news and article bites for all walks of life."