Terence Crawford's 5th round destruction of Hank Lundy on Saturday, February 27, 2016 got the boxing world buzzing about a potential showdown with former pound for pound king Manny Pacquiao.  Crawford has been tearing up the boxing world of late as he has walked through some pretty decent competition in the last 2 years.
With that said, Crawford has cracked into Potshot Boxing's (PSB) Pound 4 Pound list, while Miguel Cotto finds himself on the outside looking in.  Crawford cracking the PSB Pound 4 Pound list was the only change for this month's Pound for Pound list.
Like Doritos? Get a Doritos Sample here!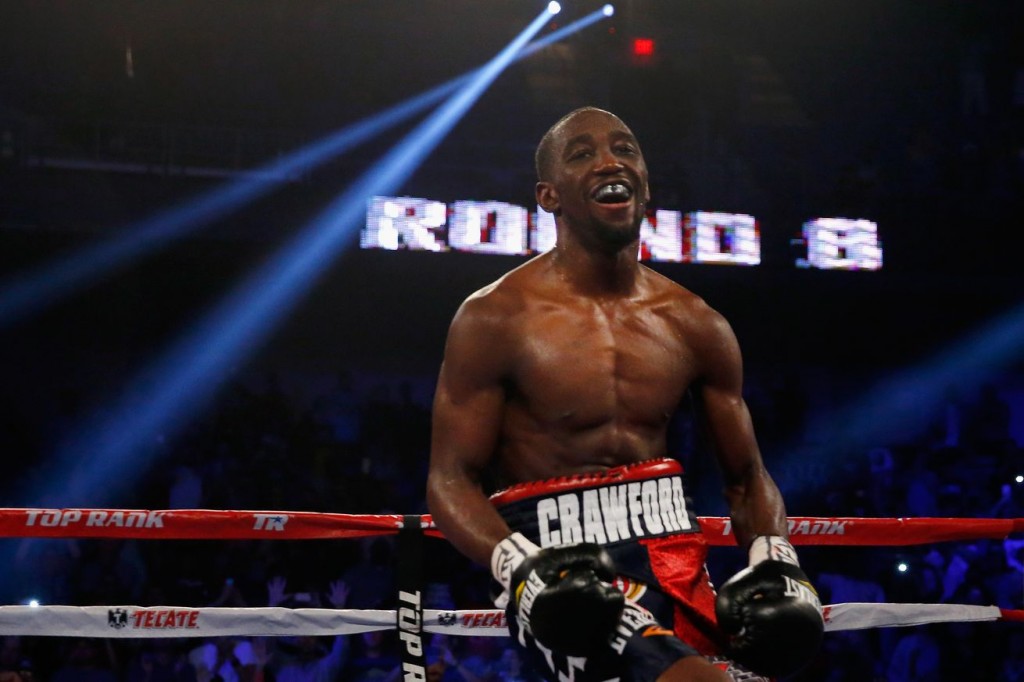 Check out the Potshot Boxing's (PSB) Pound 4 Pound list for the month of March 2016.  Feel free to leave a comment at the bottom of this post giving your opinion on which fighters you feel should be on Potshot Boxing's (PSB) Pound 4 Pound list
Andre "S.O.G." Ward, (28-0-0, 15 wins by knockout)
Roman "El Chocolatito" Gonzalez, (44-0-0, 38 wins by knockout)
Gennady "GGG" Golovkin – (Cash Cow Alert), (34-0-0, 31 wins by knockout)
Sergey "Krusher" Kovalev, (29-0-1, 26 wins by knockout)
Saul "Canelo" Alverez – (Cash Cow Alert!), (46-1-1, 32 wins by knockout)
Guillermo "The Jackal" Rigondeaux, (16-0-0, 10 wins by knockout)
Timothy 'Desert Storm' Bradley, (33-1-1, 1 no contest, 13 wins by knockout)
Wladimir "Dr. Steelhammer" Klitschko, (64-4-0, 53 wins by knockout)
Manny "PacMan" Pacquiao, (57-6-2, 38 wins by knockout)
Terence 'Bud' Crawford = (Cash Cow Alert!), (28-0-0, 20 wins by knockout)
Fighters that are in the conversation to make Potshot Boxing's Pound for Pound List:
Miguel "Junito" Cotto
Danny Garcia
– Cash Cow Alert – These are fighters who are close to becoming Super Pay-Per-View draws in boxing!
Get a loan quick, easy, and secure.  Receive up to $2,500 in your account as quickly as tomorrow!
For more boxing news and articles continue to visit www.potshotboxing.com. If you like this post and other's from Potshot Boxing, feel free to subscribe to this boxing website by entering your email address into the floating email form provided on this post! Potshot Boxing – "Boxing news and article bites for all walks of life."