The Shawn 'Showtime' Porter vs. Adrian 'Tigre' Granados fight is a tale of 2 aggressive fighters who will definitely leave at all in the ring tonight.  The key in this fight is which fighter can take advantage of the other fighter's aggression.
Get the new iPhone 6s! Click Here!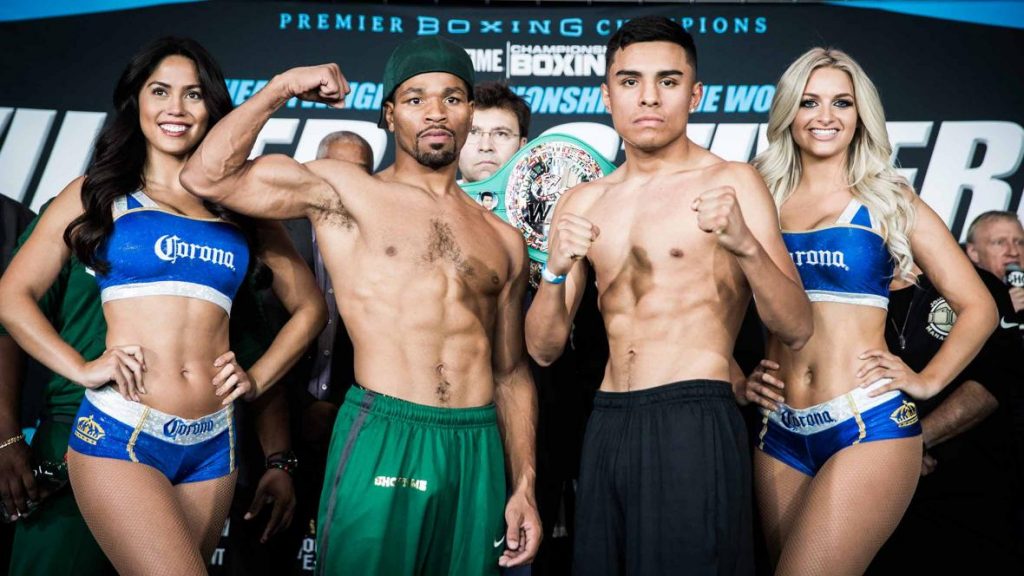 When both fighter are aggressive, usually one of the fighters will take on the matador role.  I expect for Granados to be more of the matador in this fight than Porter.  Can Granados deal with the tornado that Porter is going to bring to him tonight?
If Granados can control Porter's aggressive by using a good jab to stop Porter in his tracks and not allow him set up for those bombs he throws, then Granados have a great chance of winning this fight.  Porter only knows one way to fight and that is straightforward to break his opponent's will.
This is going to be a great fight!  The vacant WBC Silver welterweight title will go to the winner of this fight.  Again, this fight will boil down to which fight can control the other guy's aggression.  I don't think Porter is interested in controlling the aggression of Granados so this really boils down to whether or not Granados can handle Porter's aggression.
Granados is capable of handling Porter's aggression, but as the fight progresses, I expect for Granados to resort back to being aggressive himself, which will create a combustible fight.  When that happens, you have to give the edge to Porter.
Prediction
Shawn 'Showtime' Porter by unanimous decision
Get the new iPhone 6s! Click Here!
If you like this post and other's from Potshot Boxing, feel free to subscribe to this boxing website by entering your email address into the floating email form provided on this post! Potshot Boxing – "Boxing news and article bites for all walks of life."