On April 20, 2014, Rubin "Hurricane" Carter died at the age of 76; the cause of death; prostate cancer.  Carter was well known for getting arrested in 1966 and wrongfully spending 19 years in prison for murder.
Carter was released from prison in 1985 due to not receiving a fair trail for the crimes committed back in 1966.  It was a right that definitely should have been corrected given that Carter was innocent and had to endure getting 19 years of his life taken away from him!!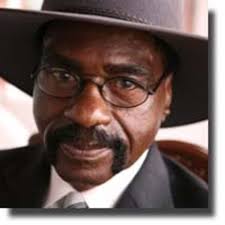 Photo Credit: timetoast.com
A movie was made to depict the trails and tribulations that Carter went through to prove his innocence back in 1999 title "The Hurricane."  Actor Denzel Washington played the part of Rubin "Hurricane" Carter.
Before the wrongful conviction of Carter, "The Hurricane" was a very good middleweight boxer who was known for his aggressive boxing style, fast hands, and great punching power.  During his professional boxing career, Carter fought 40 fights over a span of 5 years before getting wrongfully convicted of murder.
Also, Carter fought and gave life and death to boxing legends such as "the late" Dick Tiger, "the late" Luis Manuel Rodríguez, "the late" Joey Giardello, and "the late" Emile Griffin in which Carter shocked the boxing world by scoring a round 1 TKO victory over Griffin to move up the middleweight ranks.
Later on in life after Carter was released from prison, Carter received an honorary WBC Championship Belt from the World Boxing Council and was inducted into the New Jersey Boxing Hall of Fame.
Rubin "Hurricane" Carter is a man who will truly be missed by the boxing world and society.