Here is PSB's Pound for Pound list for February 2015!  These are the 10 fighters that Potshot Boxing feel are the best in the world right now!
Well the fighters did not change on the Potshot Boxing (PSB) pound for pound list for the month of February, but one name moved up in the PSB pound for pound rankings.  Sergey "Krusher" Kovalev moved into the 5th spot this month due to Timothy Bradley's performance against Diego Chaves back in December of 2014.
Mayweather vs. Pacquiao: Will it happen? Own PSB's new book today! Click here!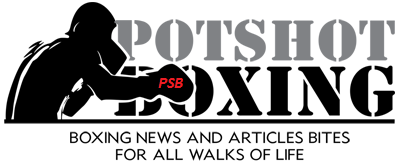 Bradley simply did not look great against Chaves which opened up the door for a more dominant fighter to move up in the rankings on Potshot Boxing's (PSB) pound for pound list.
Sergey will be facing off against Jean Pascal in March as he will look to increase his status as one of the best fighters in the world.
Floyd "Money" Mayweather, Jr. remains at the top of PSB's Pound for Pound list.  Will he fight Manny Pacquiao this year?  Well, at least the 2 sides are talking and trying to work out a deal to fight each other.  With that said, however, I will not believe it until Mayweather and Pacquiao are in the ring standing in front of each other with boxing gloves on.
Here is the list for PSB's Pound 4 Pound List for the month of November:
Floyd "Money" Mayweather, Jr., (47-0-0, 26 wins by knockout)
Manny "PacMan" Pacquiao, (56-5-2, 38 wins by knockout)
Andre "S.O.G." Ward, (27-0-0, 14 wins by knockout)
Wladimir "Dr. Steelhammer" Klitschko, (62-3-0, 52 wins by knockout)
Sergey "Krusher" Kovalev, (26-0-1, 23 wins by knockout)
Timothy "Desert Storm" Bradley, (31-1-0, 1 no contest, 12 wins by knockout)
Gennady "GGG" Golovkin – (Cash Cow Alert), (31-0-0, 28 wins by knockout)
Carl "The Cobra" Froch, (33-2-0, 24 wins by knockout)
Saul "Canelo" Alverez – (Cash Cow Alert!), (44-1-1, 31 wins by knockout)
Miguel "Junito" Cotto, (39-4-0, 32 wins by knockout)
Got Beats? Own Beats Solo 2.0 On-Ear Headphones by Beats today! Click Here! 
Fighters that are in the conversation to make Potshot Boxing's Pound for Pound List:
Danny "Swift" Garcia
Terence "Bud" Crawford – (Cash Cow Alert!)
Roman "El Chocolatito" Gonzalez
Guillermo "The Jackal" Rigondeaux
– Cash Cow Alert – These are fighters who are close to becoming Super Pay-Per-View draws in boxing!
For more boxing news and articles continue to visit www.potshotboxing.com. If you like this post and other's from Potshot Boxing, feel free to spread the word to your favorite social media channels with your friends and family!! Potshot Boxing – "Boxing news and article bites for all walks of life."