Potshot Boxing Fact!!  Did you know that Roy Jones, Jr.'s first professional boxing loss was against light heavyweight Montell Griffin due to Jones being disqualified for hitting Griffin after Griffin was knocked down?  As a result, Griffin was awarded Jones' WBC light heavyweight title.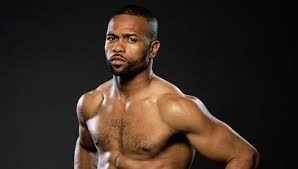 Photo Credit: knockoutnation.com
Jones would later avenge his first loss with an impressive round 1 knockout of Montell Griffin to regain his WBC light heavyweight title.
For more boxing news and articles continue to visit www.potshotboxing.com. If you like this post and other's from Potshot Boxing, feel free to spread the word to your favorite social media channels with your friends and family!! Potshot Boxing – "Boxing news and article bites for all walks of life."