Hello Boxing Fans!!  This is just a friendly reminder from Potshot Boxing to check our Facebook Page by logging into your Facebook account and enter in "Potshot Boxing" in the search area to go and check out the page.  If you like what you see then hit the "like button" to like Potshot Boxing.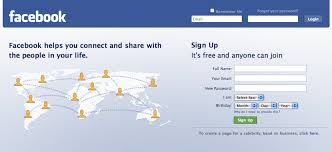 Photo Credit: crunchbase.com
There is always some cool stuff on the Facebook Page such as boxing updates, contest, and fun facts so log on to your Facebook account right now to check out the Facebook Page.  Right now there is a cool fun fact out on the Potshot Boxing Facebook Page about the all time great heavyweight Joe Louis.  Thank you all so much for your support as Potshot Boxing will continue to keep you entertained with boxing news and updates.
For more boxing news and articles continue to visit www.potshotboxing.com. If you like this post and other's from Potshot Boxing, feel free to spread the word to your favorite social media channels with your friends and family!! Potshot Boxing – "Boxing news and article bites for all walks of life."