Miguel Cotto was stripped of his WBC middleweight title because he and his promotional company Roc Nation Sports refused to pay the high sanctioning fees set forth by the WBC.  The sanctioning fees Cotto had to pay to defend his WBC middleweight crown was $300,000 dollars and $25,000 for Roc Nation Sports.
Like Doritos? Get a Doritos Sample here!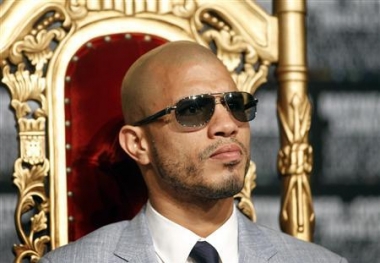 Cotto and Roc Nation Sports felt that those sanctioning fees were just too steep to pay and Cotto was not shaken by getting stripped of his WBC middleweight title.  Now, Canelo Alvarez and Golden Boy Promotions did pay the high sanctioning fees for the WBC middleweight title so if Canelo Alvarez defeats Miguel Cotto in their upcoming battle on November 21, 2015 at the Mandalay Bay Resort & Casino in Las Vegas, Nevada, he can walk away with the WBC middleweight crown.
Cotto's stripping of the WBC middleweight title will have no bearing on what is going to take place in that ring on November 21.  These two guys are still going to war and give the boxing world a thrilling fight.  You do not want to miss this fight!
For more boxing news and articles continue to visit www.potshotboxing.com. If you like this post and other's from Potshot Boxing, feel free to subscribe to this boxing website by entering your email address into the floating email form provided on this post! Potshot Boxing – "Boxing news and article bites for all walks of life."