The Mayweather/McGregor press conference in New York was the 3rd installment of their press tour.  Mayweather and McGregor did not pull any punches when it came to trash talking.  Mayweather made it rain on McGregor by throwing one dollar bills on him while calling him a stripper.
"100% Trash Talker All The Time" boxing t-shirt! Dedicated to all trash talking boxers! Order your t-shirt here…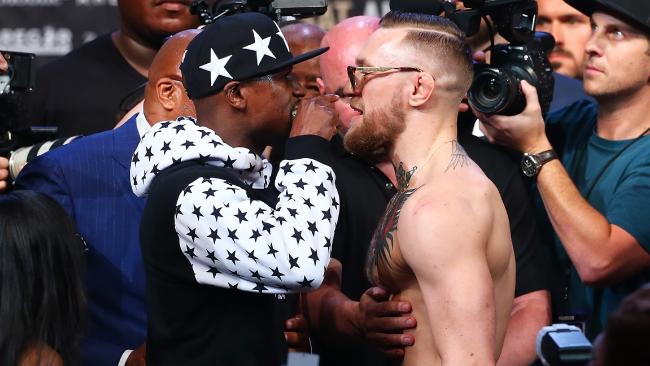 McGregor continued to criticize Mayweather on how to build a true money empire.  He gave Mayweather a copy of Jay Z's new album "4.44" and told Mayweather to listen and learn how to build a real money empire and not a fake one.
Man, as a Boxing Purest, I do not like this matchup because we all know that Mayweather is going to wipe the floor with McGregor.  The trash talk leading up to August 26, 2017, however, is turning out to be the absolute best trash talking between 2 fighters of all time.
Check out the Mayweather/McGregor Circus here…..

Loading ...
"100% Trash Talker All The Time" boxing t-shirt! Dedicated to all trash talking boxers! Order your t-shirt here…
For more boxing news and articles continue to visit www.potshotboxing.com. If you like this post and other's from Potshot Boxing, feel free to subscribe to this boxing website by entering your email address into the floating email form provided on this post! Potshot Boxing – "Boxing news and article bites for all walks of life."