Nike terminated Manny Pacquiao's contract after Pacquiao made some homophobic slurs doing a television interview.  Pacquiao is currently running for the senate in the Philippians and he is a Christian which may be why he made those derogatory comments about homosexuals.
Get Your Doritos Sample Now! Click Here!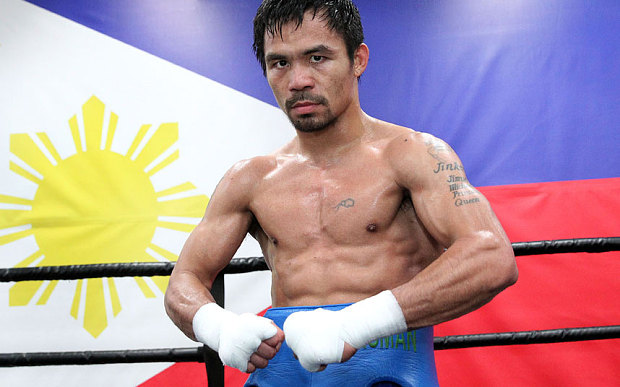 Pacquiao did apologize for his comments, but he stood by his opinion on homosexuals.  Nike found Pacquiao's comments to be highly discriminating, thus, they terminated Pacquiao's contract.
Boxing World, what do you think about Manny Pacquiao's stand against homosexuals?  Is it just his prerogative to have an opinion or did he deserve to get dropped by Nike?  Feel free to leave a comment at the bottom of this post.

Loading ...
Get an installment loan up to $2500 today! Click Here! 
For more boxing news and articles continue to visit www.potshotboxing.com. If you like this post and other's from Potshot Boxing, feel free to subscribe to this boxing website by entering your email address into the floating email form provided on this post! Potshot Boxing – "Boxing news and article bites for all walks of life."