Here are the boxing results for tonight's HBO fights between Sergey Kovalev vs. Blake Caparello and Brandon Rios vs. Diego Chaves!!
What a great night of boxing that ended on a rather sour note.
Play Online Games and Win Prizes. Get a 3 Day Trial PLUS a Tablet for $1!
Kovalev vs. Caparello
The night started off with Sergey Kovalev smoking Blake Caparello in 2 short rounds. Caparello scored a knockdown on Kovalev early in the 1st round, but I think the knockdown simply made the Krusher mad!!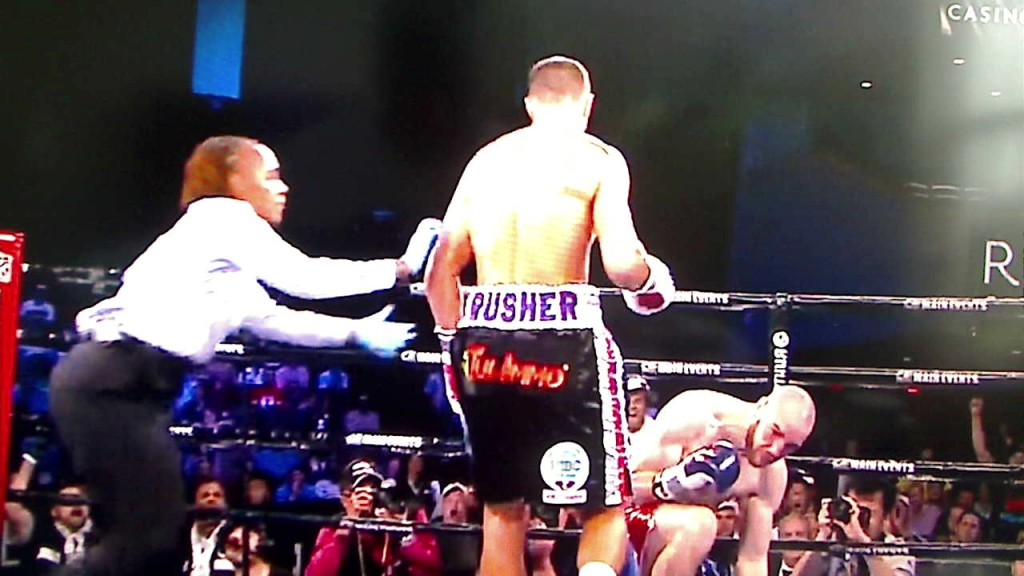 Kovalev would get up off of the canvas and simply seek and destroy Caparello in the 2nd round. Kovalev would catch Caparello with a vicious body shot that sent Caparello to the canvas. Caparello would get up off the canvas only to get knocked down 2 more times as Kovalev pressured Caparello into the ropes and just beat Caparello down. The referee stopped the fight and Sergey Kovalev was awarded the 2nd round TKO victory.
Kovalev retained his WBO light heavyweight title and will be facing the great Bernard Hopkins in the fall.
Rios vs. Chaves
The Brandon Rios vs. Diego Chaves fight was everything I thought it would be excluding the fouling. This fight started off with both guys going right after each other in what is normally called in boxing, "a phone booth fight." Both of these guys were throwing some huge shots throughout the fight.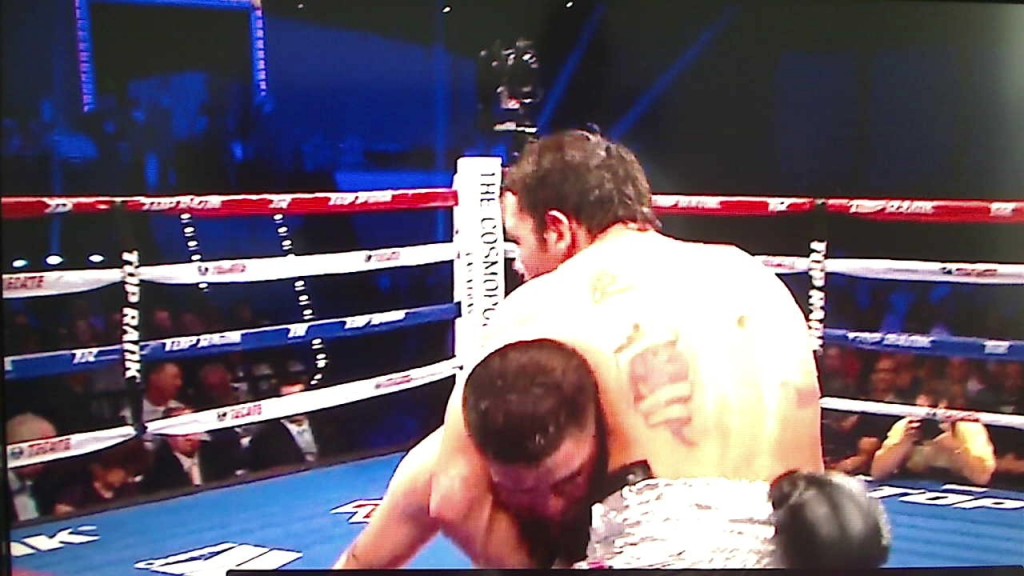 Play Online Games and Win Prizes. Get a 3 Day Trial PLUS a Tablet for $1!
Round 3 is when the fouling started when the referee took away a point from Chaves for holding Rios. A lot of boxing experts at ringside thought that the referee did a bad job tonight calling fouls that may not have been fouls.
Rios did a great job in this fight stalking and walking down Chaves, and Chaves did a great job in this fight boxing Rios during some parts of the fight and landing some effective counterpunching on Rios.
Rios got a point taken away in the 5th for some rough house tactics that he used on Chaves. At this point in the fight, it started to get out of hand as both fighters were yelling at each other and pointing the finger to the referee as to who was doing the actual fouling.
As the fight went into the later rounds Chaves looked tired as Rios started to gain steam and continued to walk Chaves down, but Chaves did a great job switching gears and keeping his distance, which caused him to have a lot of success in the fight. Chaves put together a couple of good rounds late and it looked as though he was actually winning the fight going down the stretch.
Remember, this is a 10 round fight so every point counts in a shorter 10 round fight.
In round 8, Rios continued to stalk Chaves only to get fouled by him. The referee took another point away from Chaves and he warned Chaves that if he fouls Rios again that he would get disqualified. Well, in the 9th round that is exactly what Chaves did; he fouled Rios again. The referee stops the fight and disqualified Chaves for excessive fouls on Rios. Rios was awarded the 9th round disqualification victory.
Conclusion
Sergey Kovalev has never gone past the 8th round in his professional boxing career. Tonight he went to the canvas in the 1st round and simply destroyed Caparello in the 2nd. Now Kovalev will finally get the biggest test of his career when he faces off against the great Bernard Hopkins. If Hopkins can get past this monster in Kovalev, then Hopkins may move into my top 25 of all-time fighters.
Brandon Rios did some fouling of his own in this fight tonight. Rios claimed that Chaves was trying to thumb him in the eye and head-butt him when they were fighting in the inside. The intriguing caveat to all of this is that the official scorecards had Chaves winning the fight by one point heading into the 9th round. Rios and Chaves clearly do not like each other so I say let them do it again, but this time institute a no disqualification clause like they do in professional wrestling.
Play Online Games and Win Prizes. Get a 3 Day Trial PLUS a Tablet for $1!
For more boxing news and articles continue to visit www.potshotboxing.com. If you like this post and other's from Potshot Boxing, feel free to spread the word to your favorite social media channels with your friends and family!! Potshot Boxing – "Boxing news and article bites for all walks of life."