Right before Sergey "Krusher" Kovalev begins to impose his assault on Nadjib Mohammedi tonight, Jean Pascal will be looking to get back on track after losing to Kovalev against a very good up and coming undefeated light heavyweight in Yunieski Gonzalez.  This will be a huge test for Gonzalez as he will definitely put the boxing world on notice if he can beat a good former champion like Jean Pascal.
Like Doritos? Get a Doritos Sample here!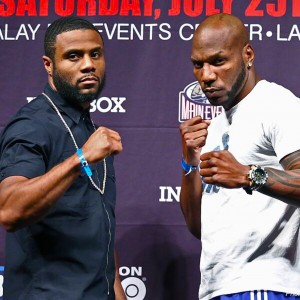 Gonzalez boast an undefeated boxing record consisting of 16 wins, 0, losses, with 12 wins coming by way a knockout, and is currently riding a 7 win knockout streak so Pascal will have to watch himself in there tonight against such a good knockout artist like Gonzalez.
Now I know that Gonzalez has not been in the ring with a top light heavyweight like Jean Pascal, but Pascal is known for getting hit with huge shots so this fight tonight will determine where Pascal will stand after the fight, especially if Gonzalez wins in emphatic fashion.
This is a 10 round fight so Pascal cannot try to fight with 30 seconds left in the round like he normally does in a lot his fights which should make for an action packed fight. So who do you think will win this fight?  Will Pascal get back on track or will this crossroads fight move Pascal out of the light heavyweight championship picture for good?
Check out this new Potshot Boxing (PSB) boxing poll at the bottom of this post and vote.  Also, please feel free to leave a comment.

Loading ...
Drugstore.com! Save up to 50% on vitamins & supplements. Get deals now!
For more boxing news and articles continue to visit www.potshotboxing.com. If you like this post and other's from Potshot Boxing, feel free to subscribe to this boxing website by entering your email address into the floating email form provided on this post! Potshot Boxing – "Boxing news and article bites for all walks of life."