This is Dana L. Miller, founder of PSB.  On behalf of Potshot Boxing (PSB), I would like to wish you and your family a wonderful Christmas!  The year 2015 produced a lot of fireworks for the boxing world.
Check out PSB's new book, "Best Fights Of 2015 (According to Potshot Boxing – PSB)!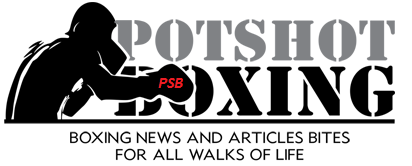 From the epic battle of Marco Huck vs. Krzysztof Glowacki to the epic debacle of the Floyd 'Money' Mayweather vs. Manny Pacquiao fight, 2015 had its ups and downs.  Overall, however, 2015 was a great year as we witnessed a lot of break out stars that will be household names in Boxing for years to come.
I cannot wait to see what Boxing will have in store for the boxing world in 2016!  Enjoy the holidays!
For more boxing news and articles continue to visit www.potshotboxing.com. If you like this post and other's from Potshot Boxing, feel free to subscribe to this boxing website by entering your email address into the floating email form provided on this post! Potshot Boxing – "Boxing news and article bites for all walks of life."