Boxing World, this is Dana L. Miller of Potshot Boxing.  On behalf of Potshot Boxing (PSB) I would like to thank all of the men and women in the Armed Forces who protect and serve this great country of The United States of America.  I would also like to remember those brave men and women who gave their lives to protect this wonderful country. A special salute goes out to you and your families.
I wish you all well on your continued mission to keep this country safe.
You have the toughest job in the country, (besides The President), and it takes special people to take on the daunting task of protecting and serving The United States of America.  This day is for you!  Happy Memorial Day! Enjoy!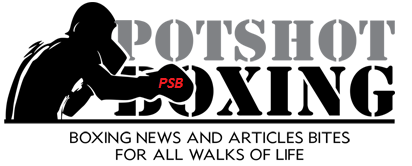 Attention Fighters and Boxing Junkies! Check out this Limited Edition "Eat Sleep Box" T-Shirt. 
For more boxing news and articles continue to visit www.potshotboxing.com. If you like this post and other's from Potshot Boxing, feel free to subscribe to this boxing website by entering your email address into the floating email form provided on this post! Potshot Boxing – "Boxing news and article bites for all walks of life."