Former WBA heavyweight champion Ernie Terrell dies at the age of 75.  Terrell was well known for his WBA heavyweight title fight with Muhammad Ali back on February 6, 1967.  In the lead up to this fight Terrell called Muhammad Ali by his birth name Cassius Clay and refused to call him Muhammad Ali!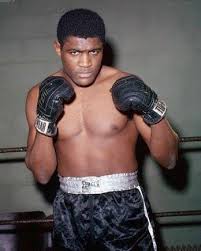 FanDuel Fantasy Football Player Escot4 Wins $2 Million playing FanDuel! It is possible that you can too. Sign up and play today!
During the fight, as Ali pummeled Terrell for 15 rounds, he would shout at Terrell, "What's my name?"  I am not sure if Ernie Terrell ever called Muhammad Ali by his new name or not, but after taking the beating that he took from Ali on that night, it is safe to say the great Muhammad Ali earned Terrell's respect after the fight.
Ali was awarded the 15 round unanimous decision victory over Terrell in that fight and Ali captured Terrell's WBA heavyweight title in the process.
Terrell's professional boxing record consisted of 46 wins, 9 losses, with 21 of his victories coming by way of knockout!  Terrell will be missed by the boxing world as he and Muhammad Ali produced one of the most intriguing fights in boxing history.
Check out this cool DVD "Facing Ali!"  Own your copy today! Click here… 
For more boxing news and articles continue to visit www.potshotboxing.com. If you like this post and other's from Potshot Boxing, feel free to spread the word to your favorite social media channels with your friends and family!! Potshot Boxing – "Boxing news and article bites for all walks of life."