For a little while now the world has been entertaining a possible Floyd Mayweather vs. Conor McGregor fight. Boxing World, is this a fight that you really want to see?  Conor McGregor stepping over into the Boxing realm spells doom for him, and real hardcore boxing fans know this.
Check out these great t-shirts provided by Potshot Boxing's (PSB) Championship Tees By PSB!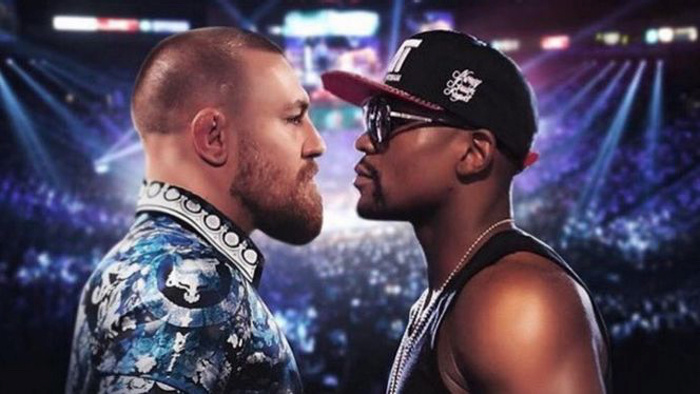 This is no way Conor McGregor beats Floyd Mayweather, Jr. in a boxing match.  In my humble opinion, this show would be for simple entertainment for the general public who actually believes McGregor could win a boxing match against Mayweather.
Mayweather vs. McGregor is all about Money. Period. The only people who would win out in this showdown would be Mayweather, McGregor, and all of the promoters involved in this possible showdown.
Novice boxing fans and the general public are clamoring for this fight, but real boxing fans know the outcome already.  The outcome; Mayweather peppering McGregor for 12 rounds.  So, Boxing World, would you like to see Floyd Mayweather vs. Conor McGregor in a boxing match?
Check out Potshot Boxing's (PSB) latest boxing poll and vote.

Loading ...
Are you a boxing junkie? Check out this cool  "I Am A Boxing Junkie" t-shirt!" Order yours here.
For more boxing news and articles continue to visit www.potshotboxing.com. If you like this post and other's from Potshot Boxing, feel free to subscribe to this boxing website by entering your email address into the floating email form provided on this post! Potshot Boxing – "Boxing news and article bites for all walks of life."