Here is PSB's Pound 4 Pound list for April 2015!  These are the 10 fighters that Potshot Boxing feel are the best in the world right now!
We are approximately 1 month away from arguably the biggest boxing match in the history of boxing, and Floyd Mayweather, Jr. is still the best pound 4 pound fighter in the sport.  Mayweather is by far the #1 pound 4 pound fighter on everyone's boxing list hands down so there should be no debate as far as Mayweather goes.
However, there has been some debate for some time now in the boxing world as where the clear #2 pound for pound fighter in the sport, Andre "S.O.G." Ward should be placed on boxing list around the globe due to his inactivity.  Well, check out Potshot Boxing's latest pound 4 pound list for the month of April to see where Ward is placed on PSB's pound 4 pound list.
Lose weight, have fun, and be healthy! Get started in 3 easy steps!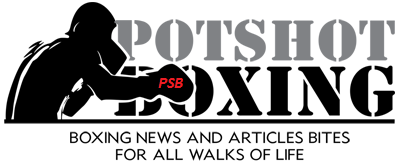 Here is the list for PSB's Pound 4 Pound List for the month of November:
Floyd "Money" Mayweather, Jr., (47-0-0, 26 wins by knockout)
Manny "PacMan" Pacquiao, (57-5-2, 38 wins by knockout)
Wladimir "Dr. Steelhammer" Klitschko, (63-3-0, 53 wins by knockout)
Andre "S.O.G." Ward, (27-0-0, 14 wins by knockout)
Sergey "Krusher" Kovalev, (27-0-1, 24 wins by knockout)
Timothy "Desert Storm" Bradley, (31-1-1, 1 no contest, 12 wins by knockout)
Gennady "GGG" Golovkin – (Cash Cow Alert), (32-0-0, 29 wins by knockout)
Carl "The Cobra" Froch, (33-2-0, 24 wins by knockout)
Saul "Canelo" Alverez – (Cash Cow Alert!), (44-1-1, 31 wins by knockout)
Miguel "Junito" Cotto, (39-4-0, 32 wins by knockout)
– Cash Cow Alert – These are fighters who are close to becoming Super Pay-Per-View draws in boxing!
Purify and Rejuvenate your body from the Inside with Pure Colon Detox! Try it for free today, order your free trial bottle.
For more boxing news and articles continue to visit www.potshotboxing.com. If you like this post and other's from Potshot Boxing, feel free to spread the word to your favorite social media channels with your friends and family!! Potshot Boxing – "Boxing news and article bites for all walks of life."