The Pound for Pound King Floyd Mayweather, Jr. decided to cut ties with Golden Boy Promotions following the news of Former CEO Richard Schaefer decided to resign as the CEO of Golden Boy on Monday.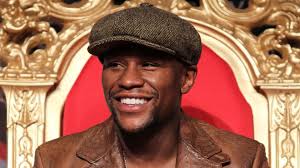 Photo Credit: craveonline.com
Mayweather does have his own promotional company, Mayweather Promotions, and he only did business with Golden Boy because Schaefer was at the helm. This will definitely hit Golden Boy Promotions pockets hard because everyone in the boxing world knows that Floyd Mayweather, Jr. is the biggest draw in not just boxing, but in all of sports.
It is well known that Floyd Mayweather, Jr. and Oscar De La Hoya never really liked each other and Mayweather simply would not have swung with Golden Boy in the first place had it not been for Richard Schaefer.
So where will this leave Golden Boy Promotions?
I am not sure which fighters are truly contracted under Golden Boy given that a lot of the fighters that fight for Golden Boy belong to Al Haymon and does not have a contract with Golden Boy, but the fighters that truly have contracts with Golden Boy Promotions, they are definitely not the Pound for Pound King Floyd Mayweather so it is just going to be hard to put on a big boxing extravaganza without the Pound for Pound King.
Conclusion
Golden Boy stands to lose millions and millions of dollars due to Mayweather dropping them so will this walk by Mayweather cause a domino effect for the fighters that do not have true contracts with Golden Boy?
Well, I surely do not have the answer, but Boxing World; the second half of 2014 for the sport of boxing has gotten a whole lot more interesting.
For more boxing news and articles continue to visit www.potshotboxing.com. If you like this post and other's from Potshot Boxing, feel free to "Spread the word" to your favorite social media channels with your friends and family!!