Here is a look at the cruiserweight championship fights that will take place on Saturday, September 27, 2014!
Clean your body from the inside! Click here to find out how!
Well now, here a change of pace in the Boxing World.  On September 27, the Krylatskoe Sport Palace in Moscow, Russia will feature 2 huge boxing championship fights in the cruiserweight division.
The cruiserweight division may not be as glamorous as some of the other weight divisions in boxing like the welterweight division and junior middleweight division, but there are some real good fighters in the cruiserweight division that a lot of novice boxing fans may not know.
It is too bad that the American boxing fans will not be able to see these fights because there will definitely be a lot of action taking place in both cruiserweight championship fights.  The 2 cruiserweight championship fights' theme should be "Poland vs. Russia" because in both fights, there is one fighter representing Russia and the other fighter representing Poland.
One of the cruiserweight championship fights will feature Poland's Krzystof "Diablo Wlodarczyk as he will be putting his WBC cruiserweight title on the line against Russia's Grigory Pretty Boy" Drozd.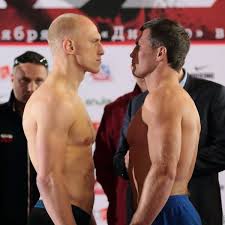 Photo Credit: notifight.com
The other championship fight will feature Russia's Denis "The White Swan" Lebedev and he will be putting his WBA cruiserweight title on the line against Poland's Paweł "Harnas" Kołodziej.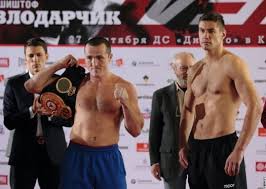 Photo Credit: notifight.com
Should be some great action taking place in Russia on September 27.  If you miss these fights Boxing World, you can always check out Potshot Boxing's boxing results page to see which fighter represented their country well by winning these Russia vs. Poland boxing championship fights.
Give your hair new life with SAGA! Check it out!
For more boxing news and articles continue to visit www.potshotboxing.com. If you like this post and other's from Potshot Boxing, feel free to spread the word to your favorite social media channels with your friends and family!! Potshot Boxing – "Boxing news and article bites for all walks of life."