Ken Norton, Sr. dies at the age of 70 years old.  Norton was known in the boxing world as a good heavyweight fighter and this former WBC heavyweight champion was the fighter who handed Muhammad  Ali the second loss of his professional boxing career in 1973; in a fight were Norton broke Ali's jaw during that fight.
Check out this great book…Going the Distance : The Ken Norton Story
Norton would go on to fight Ali 2 more times after their first fight, and boxing critics would say that even though Muhammad Ali won the last 2 meetings in the ring, Norton gave Ali all that he could handle in those last 2 fights.
Norton was trained by the great Eddie Futch in the early stages of his professional boxing career, and then Bill Slayton trained Norton for the remainder of his professional boxing career.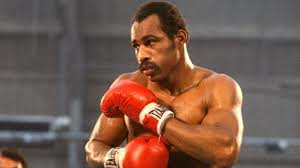 Photo Credit: espn.go.com
Norton had a good boxing record consisting of 42 wins, 7 losses, 1 draw, and 33 of his wins came by way of knockout.  Norton is better remembered for the losses in his professional boxing career than his professional boxing wins.  He fought and loss to great fighters such as the "Icon" Muhammad Ali, George Foreman, Larry Holmes, Earnie Shavers, and Gerry Cooney.
Ken Norton, Sr. was the son of former NFL Linebacker Ken Norton, Jr., who is the first player in NFL history to be a part of 3 straight SuperBowl Championships teams in a row.
In conclusion, Ken Norton, Sr. did not always win the big fight, but the boxing world will truly miss and appreciated him for the heart and fight that he gave to the best heavyweights of his era.
Check out this great book…Going the Distance : The Ken Norton Story
For more boxing news and articles continue to visit www.potshotboxing.com. If you like this post and other's from Potshot Boxing, feel free to spread the word to your favorite social media channels with your friends and family!! Potshot Boxing – "Boxing news and article bites for all walks of life."