So here we are Boxing World? Anthony Joshua vs. 'Dr. Steelhammer' Wladimir Klitschko!  Wembley Stadium in Wembley, London, United Kingdom will be the scene of the biggest heavyweight fight of the year. It's the possible "changing of the guards" heavyweight title fight.  Anthony Joshua has the opportunity to take the heavyweight throne away from Wladimir Klitschko.
Championship Tees By PSB! Boxing T-Shirts for the Boxing World and Beyond!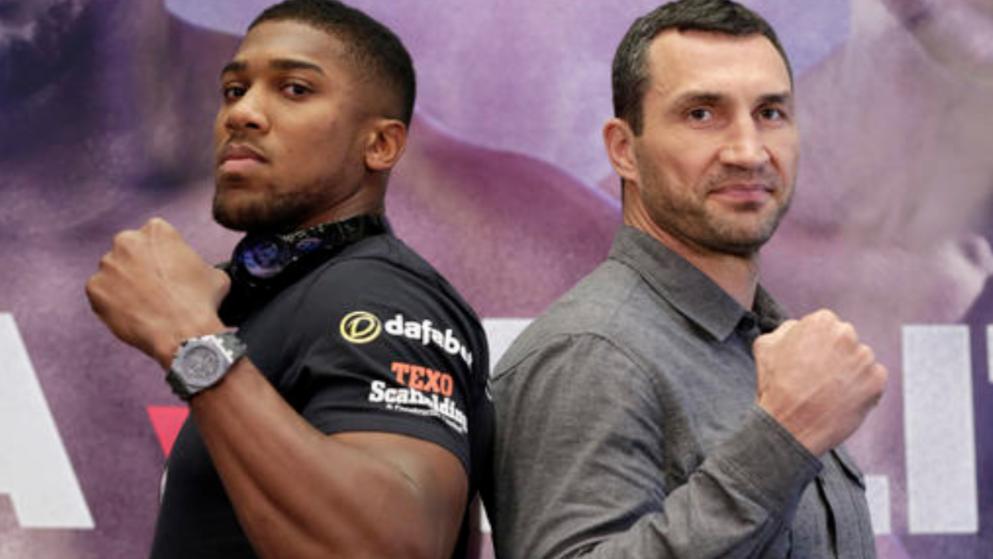 Now, Klitschko is not willing to let the heavyweight throne go just yet.  With that said, if Joshua wants the retain his IBF heavyweight title, and capture the vacant WBA heavyweight title, he will need to bring every piece of boxing skill into the ring with him on Saturday afternoon.
Usually in Wladimir Klitschko predictions, it's the same old left jab, left jab, straight right hand.  The only problem this time is he has a tall, younger, and hungrier heavyweight in front of him.  I expect for Joshua to jab with the jabber in this fight.
Klitschko has trouble with fighters who are the same height as him because it takes away his ability to fight standing straight up.  Joshua will be at eye level with him so I expect for this to be a rough fight for Klitschko.
I expect for this fight to be a slow pace fight.  Both fight will try to establish the distance, and the fighter who controls this will win the fight.  Heck, maybe even be knockout.
Can Klitschko beat this soon to be great heavyweight in Anthony Joshua, thus, cementing his Boxing Hall of Fame legacy?  Or will it be the future of the heavyweight division Anthony Joshua taking his rightful place as the best heavyweight in the world?
Wladimir Klitschko is going to be ready on Saturday, April 29, trust me, but my head is going with the young Anthony Joshua.
Prediction: Anthony Joshua by Unanimous Decision

Loading ...
Championship Tees By PSB! Boxing T-Shirts for the Boxing World and Beyond!
For more boxing news and articles continue to visit www.potshotboxing.com. If you like this post and other's from Potshot Boxing, feel free to subscribe to this boxing website by entering your email address into the floating email form provided on this post! Potshot Boxing – "Boxing news and article bites for all walks of life."