On November 21, 2015, Potshot Boxing's (PSB) chosen New Pound 4 Pound King Andre 'S.O.G.' Ward will take his talents up to the light heavyweight division when he faces off against Alexander Brand.  This fight is scheduled for 10 rounds and will take place on the upcoming WBC and RING middleweight PPV showdown between Miguel 'Junito' Cotto and Saul 'Canelo' Alvarez.
Get your very own Apple Watch!  Click Here!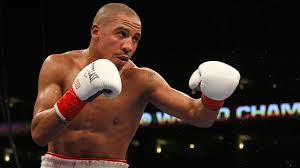 I believe that this is Ward's attempt to get the feel of what it is like to be at 175 as his next fight after Brand may be against WBA(Super), WBO, and IBF light heavyweight champ Sergey 'Krusher' Kovalev.  It is always great to see Ward in the ring so I am sure that this 10 round bout with Brand will give the boxing world a little taste of how Ward will transform to the light heavyweight division.
Alexander Brand is also moving up in this fight as he has fought his entire professional boxing career at super middleweight so he will be feeling out the light heavyweight division just as Ward will be on November 21.  Brand is a decent fighter as he sports a 1-loss boxing record, but on November 21, I expect for Ward to prove to Brand that he is in a whole different class than Brand.
Definitely looking forward to the Cotto/Canelo PPV extravaganza and with Ward on board for the PPV event, it will take the Cotto/Canelo event to a whole different level!
FanDuel! One-Week Fantasy Football Leagues for Real Money! Join Now. Leagues start at $1!
For more boxing news and articles continue to visit www.potshotboxing.com. If you like this post and other's from Potshot Boxing, feel free to subscribe to this boxing website by entering your email address into the floating email form provided on this post! Potshot Boxing – "Boxing news and article bites for all walks of life."