On March, 26, 2016, Andre 'S.O.G' Ward put on another solid performance against as he took his talents from super middleweight up to the light heavyweight division to face off against a decent undefeated light heavyweight name Sullivan Barrera. In that fight, Ward outclassed Barrera with his unbelievable counterpunches as Ward's layoff did not affect him at all.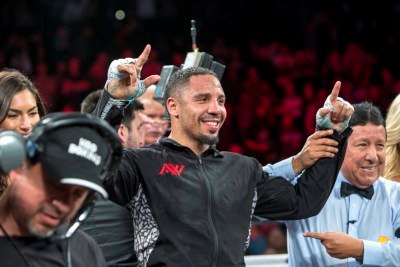 Ward seemed comfortable at the light heavyweight division, but I do feel that he needs a fight or two more before trying to step in with Potshot Boxing's (PSB) #4 Pound 4 Pound fighter Sergey 'Krusher' Kovalev. We all know boxing world that Kovalev is the real light heavyweight champion of the world, so Ward is going to have to bring it against Kovalev if he wants to continue to be one of the best fighters in the sport.
There was not any movement in this month's Pound 4 Pound List, but a shakeup is bound to happen after the rubber match between Manny 'PacMan' Pacquiao and Timothy 'Desert Storm' Bradley takes place on April 9.  If Bradley can somehow win the rubber match with Pacquiao, that would wipe the PacMan completely off of Potshot Boxing's (PSB) Pound 4 Pound List.
Miguel 'Junito' Cotto and Danny 'Swift' Garcia are still on the outside looking in at Potshot Boxing's (PSB) Pound 4 Pound List, but with Manny Pacquiao possibly slipping off the Pound 4 Pound List if he either loses or retires, it should make room for a new fighter to emerge on PSB's Pound 4 Pound List.
Here is Potshot Boxing's (PSB) Pound 4 Pound List for the month of April 2016.
For more boxing news and articles continue to visit www.potshotboxing.com. If you like this post and other's from Potshot Boxing, feel free to subscribe to this boxing website by entering your email address into the floating email form provided on this post! Potshot Boxing – "Boxing news and article bites for all walks of life."