On April 1, 2016, Adrien Broner will enter the ring at the DC Armory in Washington, DC with not only a chip on his shoulder because of his heartbreak of former Pound for Pound King Floyd 'Money' Mayweather, Jr., but he also must defend his WBA junior welterweight title against Floyd Mayweather's fighter Ashley Theophane.
There is a YouTube video that has been out on the internet for about a week now that features Adrien Broner responding to some recent derogatory remarks that Floyd Mayweather made against him.  In that video, Broner seemed hurt by the remarks by Mayweather as the world boxing world knows that Mayweather is Broner's idol.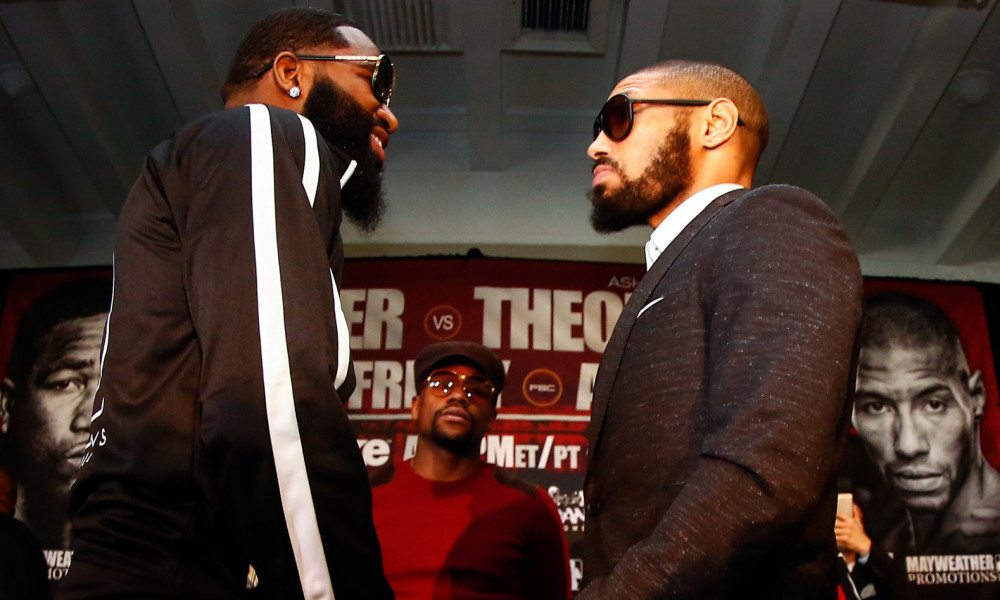 This fight between Broner and Theophane on April 1 almost did not happen because Broner finds himself in more trouble as he faces felony assault and robbery charges in Cincinnati, Ohio for allegedly assaulting and robbing a man at gunpoint outside of a bowling alley in Cincinnati.  Because the alleged charges are in the state of Ohio, Broner will be allowed to defend his WBA junior welterweight title in Washington, DC, but no telling what looms around the corner for Broner after his defense against Theophane.
Broner has a lot of problems heading into his fight with Theophane.  Can Broner overcome all of the problems outside of the ring to successfully defend his WBA junior welterweight title against Ashley Theophane?  Or will Ashley Theophane add loss number 3 on Broner's professional boxing record and take his WBA junior welterweight title in the process?
Check out Potshot Boxing's (PSB) latest boxing poll and vote.

Loading ...
For more boxing news and articles continue to visit www.potshotboxing.com. If you like this post and other's from Potshot Boxing, feel free to subscribe to this boxing website by entering your email address into the floating email form provided on this post! Potshot Boxing – "Boxing news and article bites for all walks of life."