The Turning Stone Resort & Casino in Verona, New York was treated to fiery fisticuffs in the main event.  David Lemieux and Curtis Stevens made it evidentially clear that someone was going to get knocked out!
Neither fighter backed down from the other as both fighters came out firing away in the 1st round. Stevens' defense was tight in the 1st round, but Lemieux was able to punch through the guard with some overhand rights and straight jabs.
Championship Tees By PSB! Boxing T-Shirts for the Boxing World and Beyond!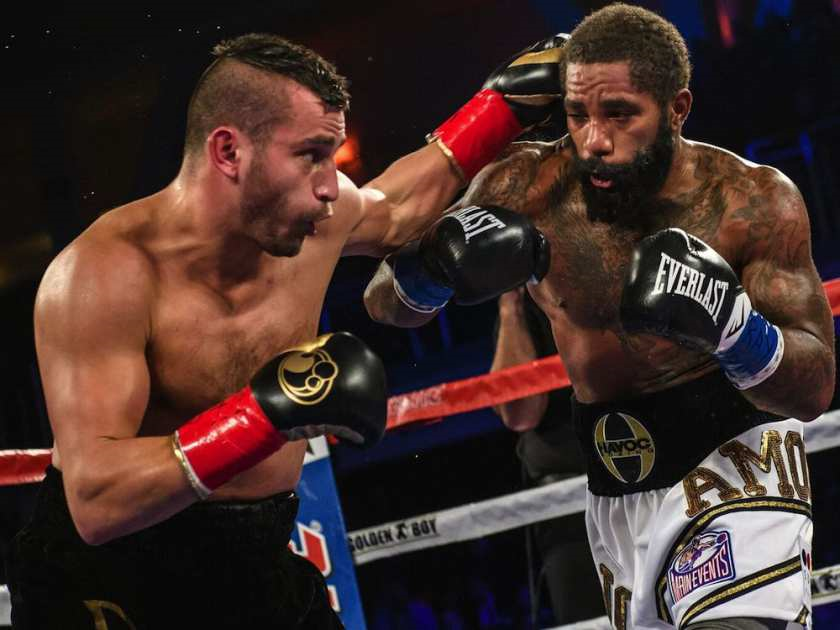 As round 1 continued, the two fighters would stand in the middle of the ring and trade wicked shots on each other.  Lemieux, however, would get the best of Stevens down the stretch in round 1 as he ripped Stevens ribcage repeatedly.
In round 2, Lemieux continued to move forward behind aggressively behind his jab.  Stevens took the role of the matador as he started to take advantage of Lemieux's aggressiveness by landing hard counter hooks on Lemieux.  Lemieux started to slow down a bit in round 2 given the amount of leather he was laying on Stevens.
Stevens did some great body work of his own as he ripped Lemieux with some good shots that zapped some of Lemieux's zeal.  So, Stevens turned the tide a little in round 2.  At this point in the fight, you just knew that this fight was not going the distance.
In round 3, Lemieux cemented those sentiments as he caught Stevens with one of the meanest left hooks of 2017 that knocked Stevens out cold!  The referee immediately stopped the fight, and Lemieux was awarded the 3rd round knockout victory.
Conclusion
Stevens was out for several minutes after the knockout, and had to be taken out on a stretcher.  I know the entire Boxing World hopes that Stevens is okay.  As for Lemieux, that perfect left hook shot he landed on Stevens as by far the 2017 knockout of the year right now!
Championship Tees By PSB! Boxing T-Shirts for the Boxing World and Beyond!
For more boxing news and articles continue to visit www.potshotboxing.com. If you like this post and other's from Potshot Boxing, feel free to subscribe to this boxing website by entering your email address into the floating email form provided on this post! Potshot Boxing – "Boxing news and article bites for all walks of life."